How to sell junk Car Ft. Lauderdale
Sell a Junk Car
How a Junk Car Buyer in Fort Lauderdale Will Work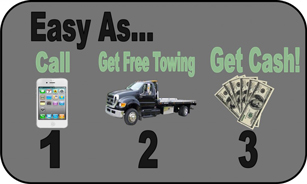 We Buy Junk Cars Fort Lauderdale takes pride in making things easy. We allow you to get cash fast for scrap cars. Why do we do this? Simple. Because we are able to tell you quickly how much your vehicle is worth to us, and it is indeed worth something, even if it holds no value to you anymore. We know how much the individual parts might go for, therefore we are willing to pay for your foreign or domestic car or truck. The only thing that you have to do is get on the phone with us to obtain further details.
Our Process – How Things Will Go
First, a customer calls us because they have an old car that they either can't sell elsewhere, or they have lost the ability to drive. Either they physically can't drive it, or it won't even start, or it has flat tires…there are various reasons as to why you might not be able to operate said vehicle.
Second, we talk to them about details of the vehicle. We will ask the year, make, model and for details regarding the condition. Make a note if the car is missing a headlight. Let us know if it is missing a tire or any other part. We will be able to give you a price estimate based off the details that you provide to us, so the more details, the more accurate the price quote.
Third, we make an appointment to pick up the car. We can usually do it the same day you call, too!
Fourth, we show up at the time we agreed to. We know the importance of punctuality. If you make an appointment to go on a tour at 2PM, you don't wait to wait fifteen minutes for it to start. If you go to a movie that is supposed to start at 5PM so you can make your dinner reservation afterwards, you don't want to wait twenty extra minutes and potentially not get seated at the restaurant you plan on going to. We are punctual. We will be on time and we will keep you in the loop if something comes up.
Finally, we will load your vehicle onto our tow truck and we will pay you for it.
The way that we do things has proven effective time and time again. We even offer tips to our potential customers so that they are able to make an informed decision regarding choosing a junk car buyer in Fort Lauderdale.
Quick Tips for You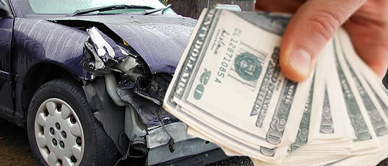 Read reviews. Reviews from previous customers are a wonderful way to make sure that a business is reputable. If you do a search and find all sort of complaints on the Better Business Bureau or even a site such as Yelp, then you might be setting yourself up for failure if you use said company. We have great reviews from our customers because we are clearly dedicated to them, and some have been provided on our site but you can do your own search online if you wish.
Make sure there is no fee to tow your car should a tow be needed.
Only use a junk car buyer that will provide proof of the transaction.
Ask questions and make sure the business is willing to answer any inquiries and address concerns.
Call Us
If you are ready to junk a car, call We Buy Junk Cars Fort Lauderdale!