We Buy Junk Cars Fort Lauderdale
Cash for Scrap Cars in Fort Lauderdale
Fort Lauderdale Junk Car Buyer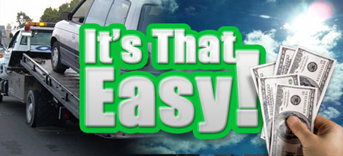 If you don't know where to sell an old junk car that you no longer want on your property or can't even use anyway, then consider the best junk car buyer in Fort Lauderdale, Florida. The sunshine state offers a lot when it comes to great companies, and we are proud to be one of them. We Buy Junk Cars Fort Lauderdale makes your experience one that is simplistic, to put it in a nutshell. Many businesses will buy your junk car, but you will pay some sort of price, whether it is financial or just in the form of complete and utter inconvenience. Save yourself the hassle. We buy foreign and domestic scrap cars in Florida and pay you on the spot.
"I want to junk my car. Where can I do it?"
We are able to send our tow truck to you to pick up your car, so you don't have to be located in Fort Lauderdale. Maybe your car broke down in Davie. Or perhaps you live in Coral Springs. Wherever you are, if you are on our tow truck map, we will come to you. Give us a call if you are unsure if we travel to your spot.
"What do I need to sell my junk car?"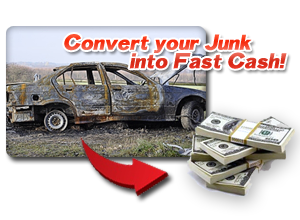 To do things according to the law, we will need your title. Don't have the title? Don't worry! We can take other forms of ownership verification, which might include your driver's license and registration information. You need a car and just a bit of paperwork, and the sale can be finalized.
"When can I expect to see the money?"
Immediately. We pay immediately for junk cars! Forget selling it on Craigslist and waiting for a stranger to "send you a check." Forget about having to wait a few days while the car is examined. We are professionals who can gauge the value of the vehicle over the phone or with an on-the-spot inspection.
Take it from the Pros…Some Tips for You
If you have been doing some research and are interested in finding a salvage yard in Fort Lauderdale or elsewhere in South Florida, take some advice from our experts -
See which place will pay the most competitive price. We are known for paying more than our competition. You can ask around, though, to be sure.
To make the process go ever faster, call earlier in the day because we are able to come to you on the same day. Also, be prepared to have some documentation ready, such as your driver's license, title and/or registration, depending on what our professional says you will need.
Always obtain a receipt. Some places won't leave a track record of the sale, but we do. That's because we are doing things correctly.
We Stand Out
A good junk car company will be willing to take your car, no matter the make, year, model or condition. A good junk car company will be willing to pay you straightaway so you don't have to wait. We are proud to do these things and it is our hope that you will reach out to us if you are nearby in Carol City, right here in Ft. Lauderdale, in Hollywood, Davie, Boca Raton, Pembroke Pines, Sunrise or in the local vicinity.
Call Us!
Call our crew at your convenience and remember we even offer same day scrap car pick up. We Buy Junk Cars Fort Lauderdale hopes to hear from you soon!